Professional Inground Pool Renovation in Buffalo, NY
Has your pool seen better days? Does your pool not quite measure up to your standards? Are you looking for improvement? If so, Leisure Craft Pools is your answer. We have been in the pool restoration industry since 1972, providing high-quality pool renovation services. We specialize in the transformation of your pool. We turn something good into something great. Perhaps, beyond great. That depends on your vision and your budget. Whatever you desire for your pool, we can accomplish. Let Leisure Craft Pools restore your pool and go above and beyond so you can have the pool you've always wanted!
Learn How Our Renovation Is Done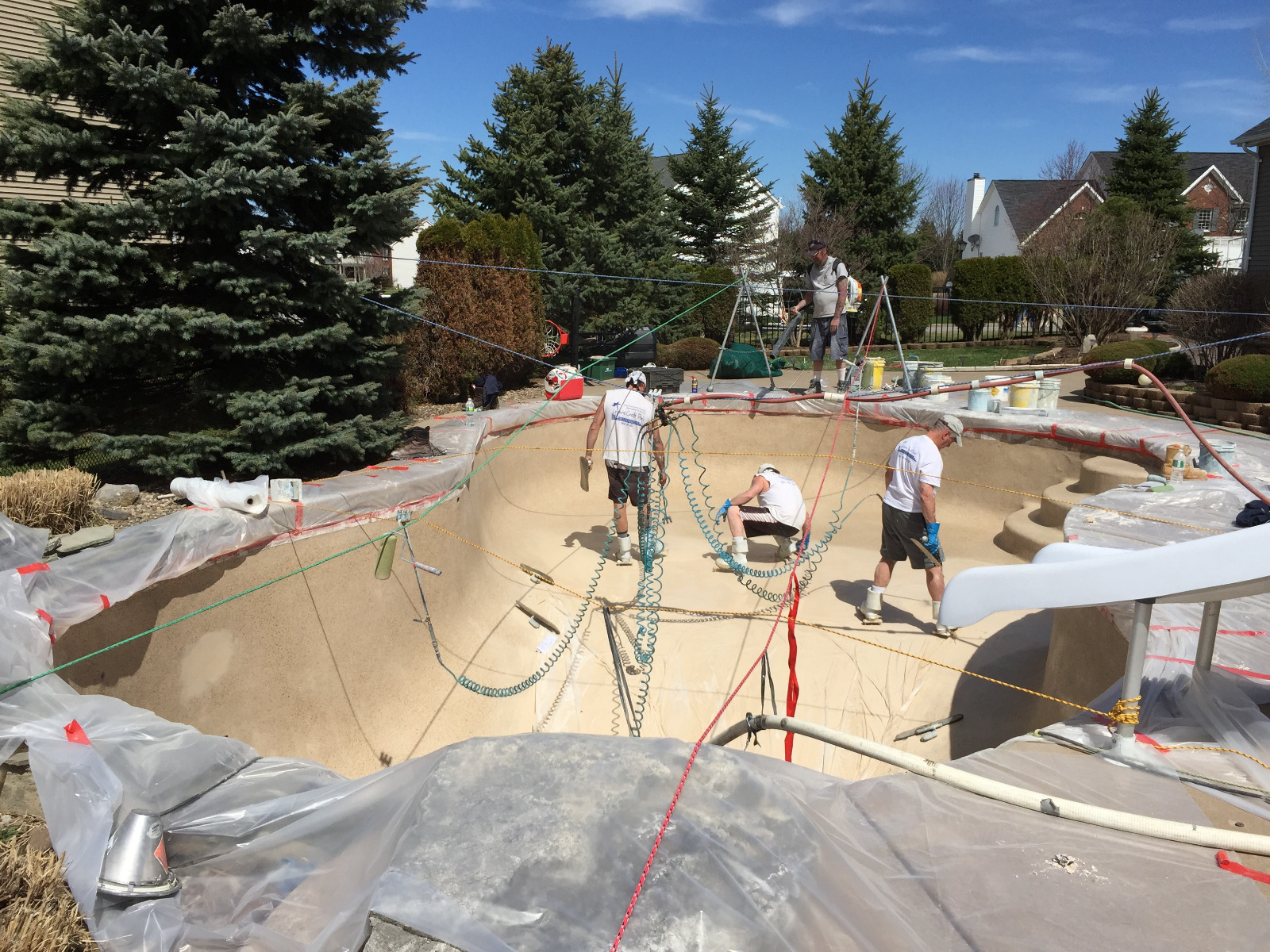 Step 1 -Your swimming pool is drained.
Step 2 - We begin the prep work by removing or undercutting the waterline tile. We'll clean the tile and chip out old plaster and hollow spots.
Step 3 - Next we apply what's known as a bonding agent. This is what helps the new plaster stick to the existing pool surface.
Step 4 - If applicable, new tile and equipment are installed.
Step 5 - Here we apply plaster or pebble finish. Your chosen finish will be mixed on-site and hand troweled. Note that plaster pools will be filled immediately. Pebble finishes are acid washed one to two days later and then filled.
Step 6 - When your pool is completely filled, our representative will come out and do a thorough walkthrough, go over pool care for your new finish and collect the final payment.
Step 7 - Now you're ready to enjoy your new pool!
Call us today for your pool repair done by the experts located in Buffalo, NY.