Water Feature Installation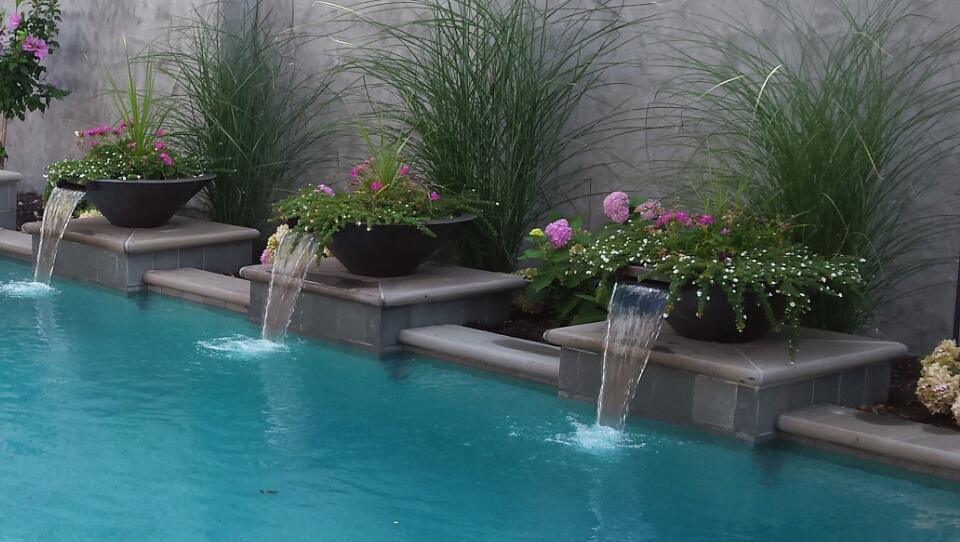 At Leisure Craft Pools we provide you with water features that can transform any environment into the main attraction. Since we've been in business since 1972, we understand why having a water feature in your backyard is important. In addition, we know how challenging a water feature installation can be. To save you time and money, we offer you high quality pool renovation services and professional installations. Choosing the ideal water feature for your needs can also be a tedious task. This is why we've selected these 3 types of water features to choose from.
The 3 Common Water Features that We Recommend
Bubblers
Research shows that these are the most common water features. We recommend including this pool feature installation if you have a spa addition to your pool or even pool steps. These small fountains of water are ideal for creating columns of water if there are shallow areas in your pool. Not only do we think that they're a great aesthetic design, but they provide other benefits. For instance, they can cool down your water in hot climate regions. And they can block sound if you live in a noisy neighborhood. There are various designs that we can offer you.
Rain Curtain
These amazing water features provide a unique aesthetic. We install them to give your backyard amazing effects especially in the evening. We install them to mimic rainwater and other decorative purposes. For instance, you can use them as a screen for movie nights with your family and friends. They come in three distinct shapes - curved, linear or maze. These give all the attributes of rainwater.
Spillover Spa
We can install a spillover spa that connects to your outdoor pool. Let's say that you have a hot tub. We can use small fountains of water to ensure that the water flows directly from this tub into your pool. This relaxing design element gives homeowners the best of both worlds - a swimming pool and a therapeutic hot tub. With this feature added, any pool will look better than new.