Pool Resurfacing Service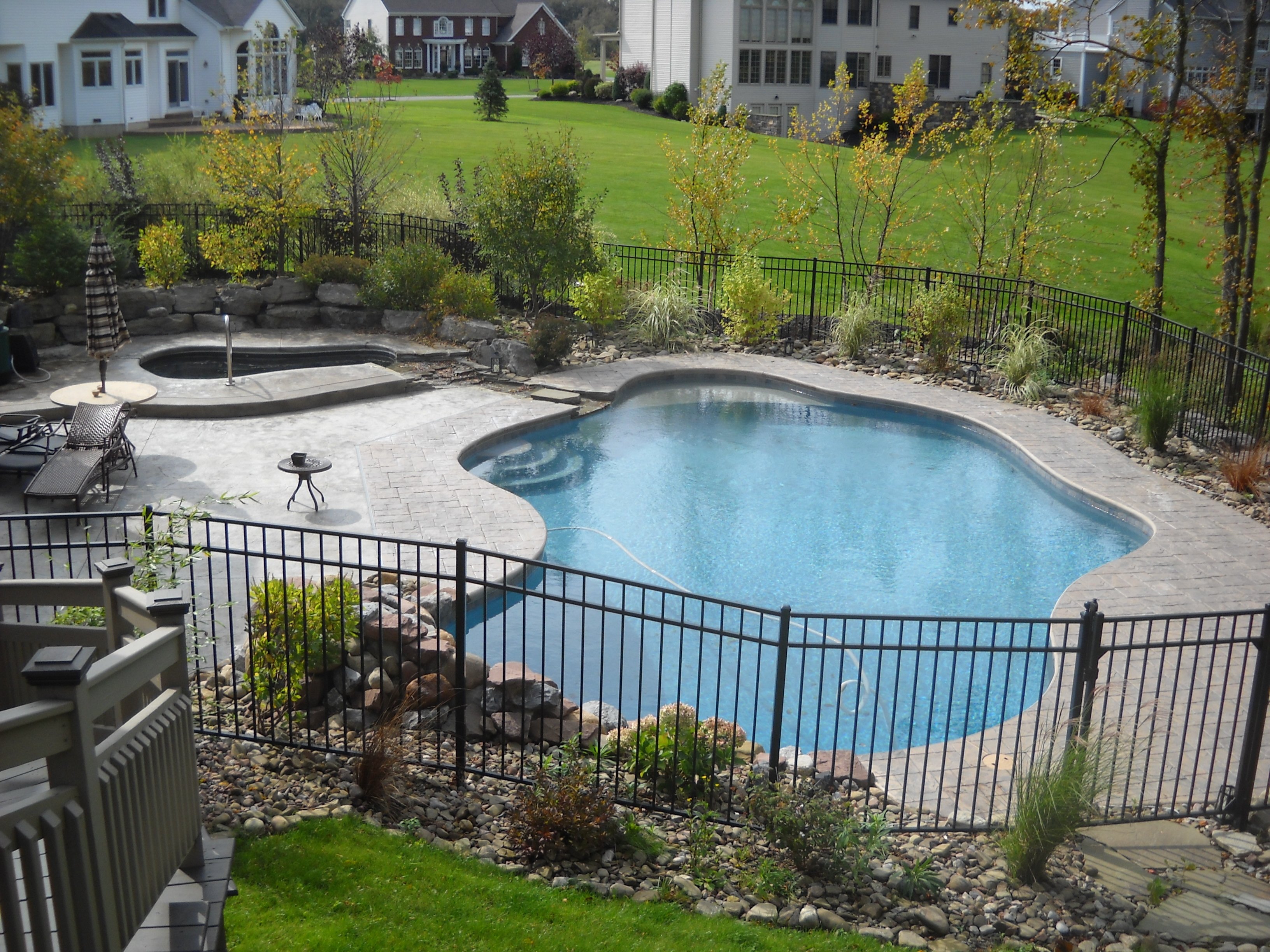 Has your swimming pool begun to show some serious signs of wear? This often happens as pools age. It can make your inground swimming pool look uncared for, gross, and maybe even unhealthy to swim in. If your pool needs some attention to its finish, professional pool resurfacing is a perfect option to make your pool look like new again.
Restore the original beauty of your swimming pool with pool resurfacing services from Leisure Craft Pools. Or upgrade your swimming pool surface for an updated look with frost-proof waterline tile in a variety of colors, textures, and styles. We offer a full range of pool restoration services to keep your inground pool looking great, regardless of its age.
Benefits of Professional Pool Resurfacing
There are many reasons that residential and commercial swimming pool owners seek qualified pool resurfacing services.
Keep Your Pool Cleaner
Even small leaks in your pool can make it tough to keep the chemicals in balance and the pool clean. During pool resurfacing, if any surface leaks are noticed, they will be repaired right away.
Make Your Swimming Pool Healthier
When the chemicals are out of balance in your pool, it can lead to bacteria and germs in the water. Resurfacing protects the health of your pool water and your guests.
Make People Want to Use the Pool Again
If you have a pool that is starting to show signs of surface wear and tear and consistently look less inviting as time goes on, there is a good chance it has become less appealing to use. As they age, your pool's finish can become pitted, making the surface rough instead of smooth as when it was new. With professional resurfacing from Leisure Craft Pools, you will be amazed at the renewed interest in your swimming pool. We believe we make pools not look as good as new, but better than new!
Raise Your Property Appeal
Pool restoration surfaces will increase the aesthetic appeal of your property quickly. Whether this is purely for your own enjoyment or for cleaning up your property to list for sale one day.
Trust the Professional Pool Resurfacing Services of Leisure Craft Pools
At Leisure Craft Pools, we take pool resurfacing and restoration seriously. Your pool is an investment in your time and enjoyment and we treat it as such, increasing the usability and beauty of any size or shape inground pool. We take pride in restoring old, outdated swimming pools into beautifully upgraded pools your family and friends will want to enjoy.
Contact us today at Leisure Craft Pools for more information about our selection of pool tiles and finishes to bring your old swimming pool back to life!