Pool Maintenance Services Williamsville, NY
When you own a swimming pool, you have plenty of options to put it to good use. Whether you are hosting a gathering, relaxing in your backyard, using it for exercise, or maybe using it too cool down on a hot summer day. Whatever your reason, a few things are for sure. Pool maintenance can require a lot of time, effort, and expertise to keep up properly. No one wants to swim in a dirty, green pool! The experts at leisure craft pools will provide excellent pool maintenance services to the Williamsville, NY area. You won't even have to think about doing work on your pool when you rely on us.
Our weekly pool maintenance services include:
Vacuuming and brushing
Water skimming
Tile cleaning
Empty skimmer and pump basket
Backwash or clean filter as needed
Filter inspection
Heating inspection
Properly balance water
Continually test water
Keep weekly maintenance log for accuracy
We can also provide leak detection services. If you suspect your pool to have a leak but can't pinpoint where it is and what to do about it, our team will help you out. Keeping your pool well-maintained is a great way to spot small issues that can quickly turn into costly breakdowns.
Why Choose Leisure Craft Pools?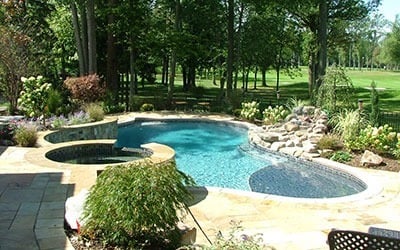 Founded in 1972, Leisure Craft Pools has quickly become the go-to source for professional pool restoration and maintenance services. Our company is family owned and operated and ever-evolving. We are complete pool experts with the experience to renovate your pool into something that is better than new. We proudly serve Williamsville, NY and the surrounding areas. We are only a short drive away from Williamsville, so come on by our office!
Contact Us
Call today to get started on your renovation or maintenance requests.