Inground Pool Renovations in Lancaster, NY
We at Leisure Craft, are a pool company with highly trained pool experts in the Lancaster, NY area. Through years of experience, we have developed a refined process that is well planned out, detail-oriented, effective, and yielding of results. So, how can we transform your pool?
Steps For Inground Pool Renovations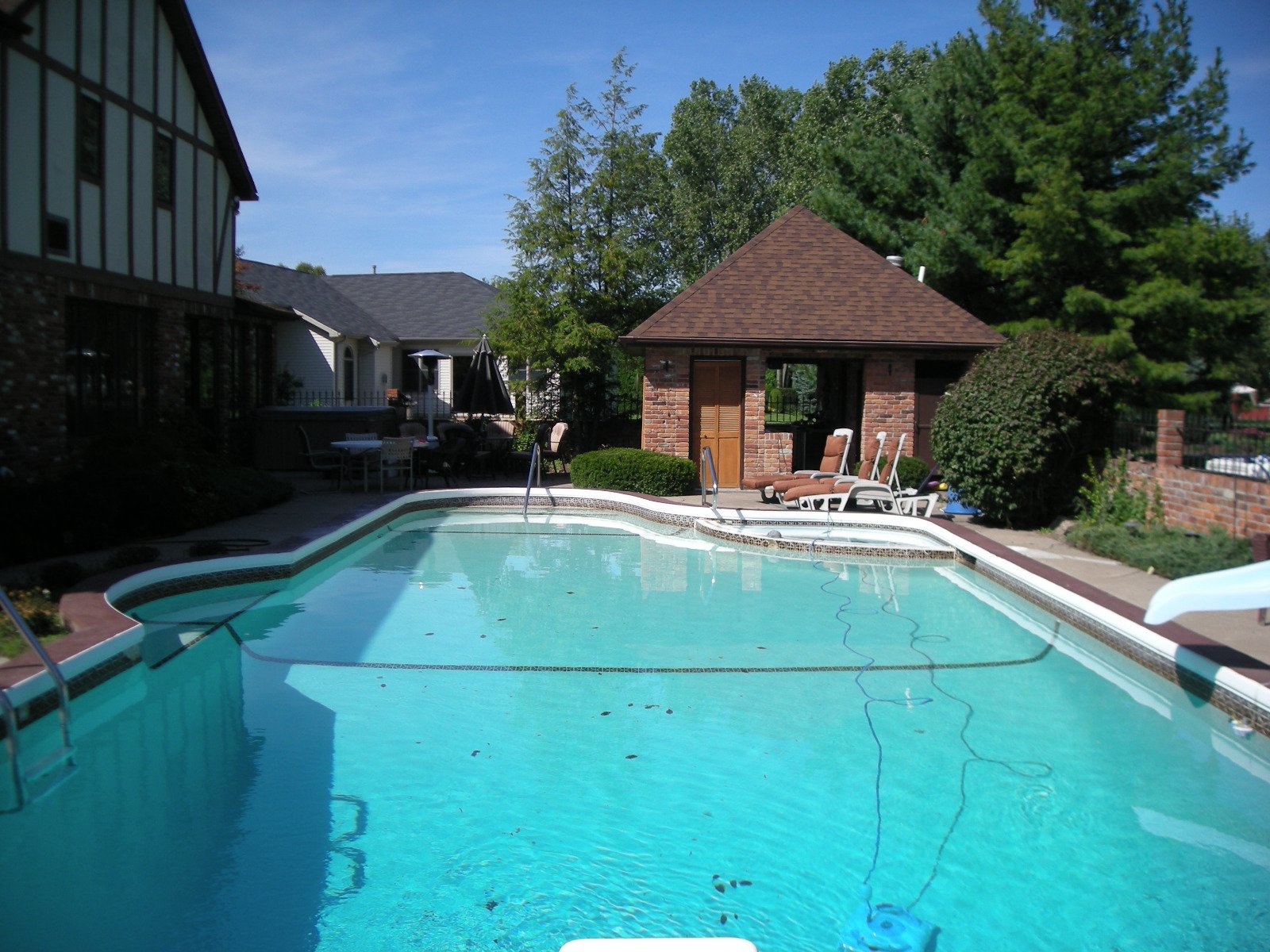 Step 1 -We will drain your swimming pool..
Step 2 - Next, we will begin the prep work by removing or undercutting the waterline tile. Ww will also clean the tiles and chip out old plaster and hollow spots.
Step 3 - After that we apply a bonding agent, which will help the new plaster stick to the existing pool surface.
Step 4 - If applicable, new tile and equipment are installed.
Step 5 - Here we apply plaster or pebble finish. Your chosen finish will be mixed on-site and hand troweled. Note that plaster pools will be filled immediately. Pebble finishes are acid-washed one to two days later and then filled.
Step 6 - When your pool is completely filled, our representative will come out and do a thorough walkthrough, go over pool care for your new finish and collect the final payment.
Step 7 - Dive into your new pool!