In Ground Pool Restoration Services Syracuse, NY
If you are in the Syracuse, NY area looking for professionals in ground pool restoration services, then rely on Leisure Craft Pools. Leisure Craft Pools has over 40 years of experience in taking existing pools that have seen various amounts of wear and tear, and transforming them into a finished product that is oftentimes regarded as better than new! Whether you are looking to upgrade your pool into something more luxurious or you have a pool that just needs some light improvements, we can help!
Our Services: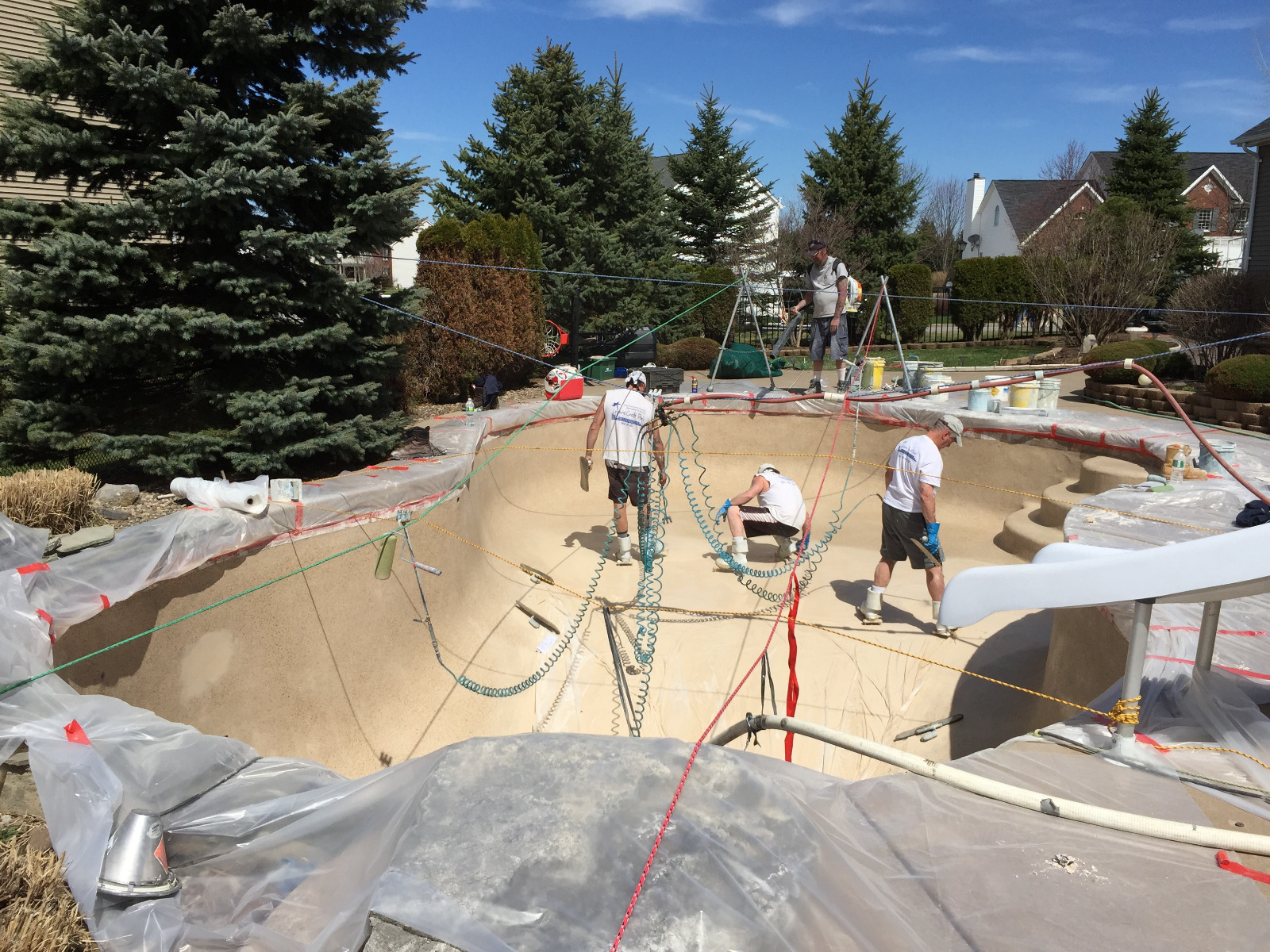 To get a better understanding of what we provide, or to spark some ideas for attributes you may want your new and improved pool to have, these are some of the services we provide:
Plastering and resurfacing
Waterline tile
Coping
Deck recoating and expansions
Water features
Pool shape modification
Pool depth modification
Stain and scale removal
Sandblasting peeling paint and polymer finishes
VGB ac conversions
Decking
Find The Finish That Suits You
Leisure Craft Pools has a variety of pool finish options to put the finishing touch on your newly renovated pool. All of our materials are high quality, but different materials have different attributes that people will have different opinions on. Some finishes will be a better fit for others, you have to find what will be the best finish for you! From white plaster to multi-colored stone finishes, we have something for you!
Contact Us
If your choices seem overwhelming, they don't have to be. The best thing you can do is call us and speak to one of our experts. If you are in the Syracuse, NY area, you will want to call our office as we are not in the immediate area, but we will serve Syracuse. So, check out our processes and our gallery and give us a call to discuss your ideas, wants, and needs for your swimming pool. We can't wait to provide our pool restoration services to you!