Inground Pool Renovation Orchard Park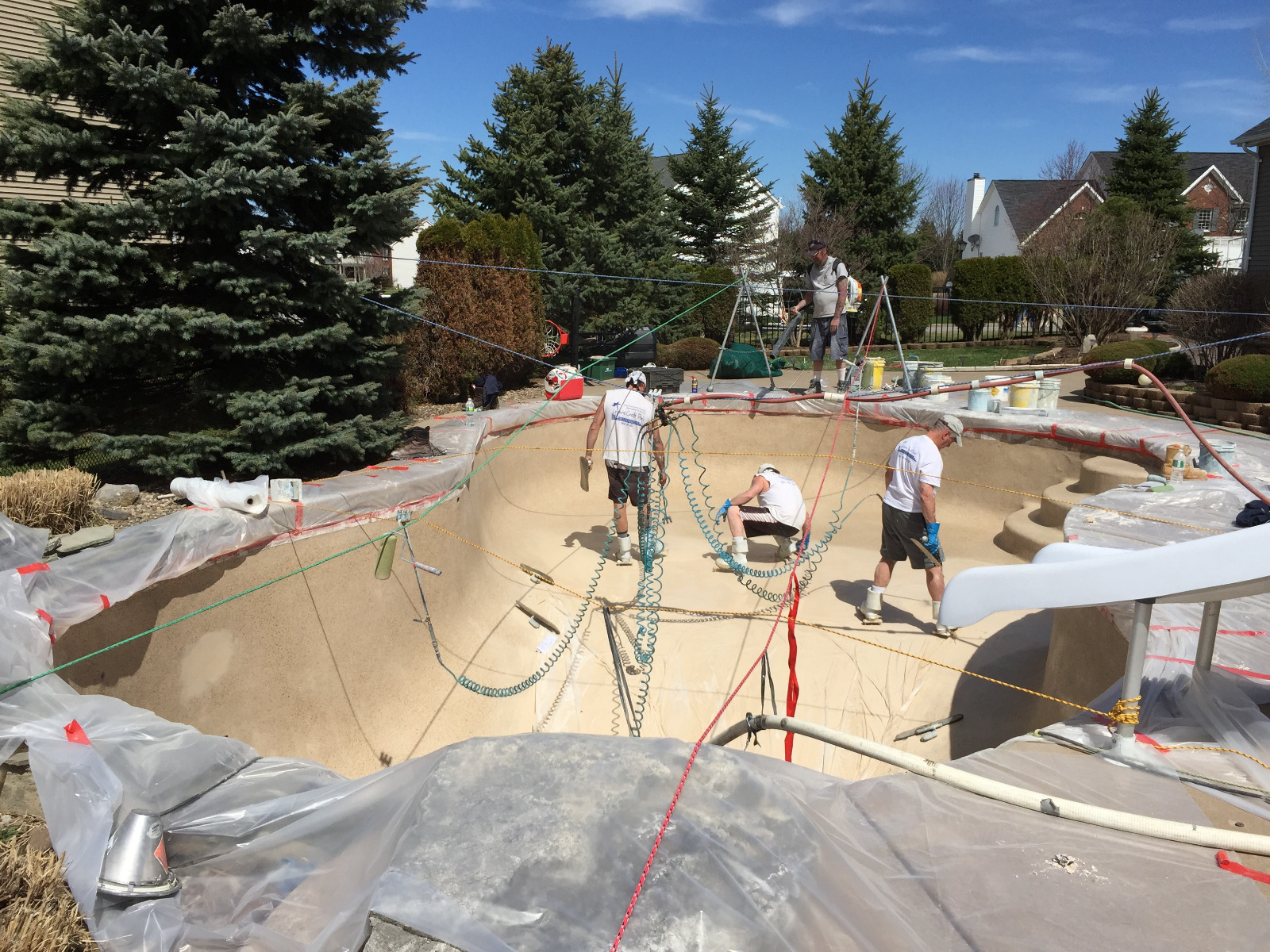 We are a pool company that is enthusiastic about pools. We love working with pools and from the beginning of this company, we wanted to transform old, existing pools into beautiful works of art (with functional use). Our passion for pools and the overall backyard space has enabled us to envision a renewed version of any existing inground pool in any backyard. Through years of experience we have developed a refined process that is well planned out, detail oriented, effective, and yielding of results. So, how can we transform your pool?
How We Do It
Renovating a pool properly has to be done carefully, step by step. It may seem like an overwhelming process, but for our team of professionals who have renovated countless pools in Orchard Park and the surrounding areas, it is no problem.
Plastering and Resurfacing
Waterline Tile
Coping
Deck Recoating & Expansions
Water Features
Pool Shape & Depth Modifications
Stain & Scale Removal
Sandblasting of Peeling Paint & Plastic Polymer Finishes
VGB Act Conversions
Our process is easy on your end. From start to finish we handle the whole process. There is no need to talk to other companies, contractors, or other pool technicians. We also work quickly to minimize pool downtime. We want you to get back to your pool as quickly as possible.
When it comes to the quality of the final result, quality materials play a very important role. We make sure to use the highest quality materials possible. Materials that are not only nice aesthetically, but materials that are durable, effective at their purpose and materials that will last.
Contact Us
If you are in the Orchard Park, NY area looking for the highest quality pool renovation services, rely on Leisure Craft Pools.